There's a lot of technology needed to run a small business smoothly and efficiently these days. The good news is that there are a lot of choices and most of them are remarkably inexpensive.
These are the tools I've come to rely on and recommend, based on first-hand, in-the-trenches experience. (Full disclosure: If you click one of these links and sign-up for the service, in some instances I get compensated by the company.)
---

I've used a lot of project management software solutions in my day… Asana, Mavenlink, and Basecamp to name a few. But it wasn't until I started using Teamwork that I finally wrestled my many to do lists and project plans to the ground.
Teamwork holds all my important project information, to do lists, and helps me track due dates so I can move at the speed of light and never miss a deadline.
---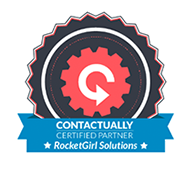 This is a simple, CRM system that integrates seamlessly with gmail and other tools. Easily keep track of prospect/client conversations and set up reminder systems based on categories that you create. Simple interface makes it a breeze to learn.
---

Ever want to share a file with someone quickly and without worrying about "jamming" your email? Dropbox is your answer. With Dropbox you can create folders on your hard drive that not only allows you to share files with other Dropbox users, but you can access your folders from any computer, your iPad or your phone. And it's free!
---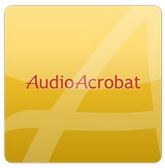 Want to record your monthly newsletter and give readers an option to click and listen (and post it automatically on iTunes)? Want to record a message that visitors to your web site will hear? Want to set up a dedicated phone line that your customers can use to record a testimonial for you?
For about $20 a month, this service takes care of all types of audio needs. You can do all this and a lot more with Audio Acrobat, and it's easy as can be.
---

I am a woman with a lot of passwords – my passwords, my clients' passwords, and occasionally my daughter's passwords. So you can imagine why LastPass, an online password manager, is my new best friend.
Once LastPass is installed, it tracks your passwords as you log in to online accounts and stores and categorizes them. And get this – I can log out of Last Pass with one click, so, if I leave my computer, no one else can log into my accounts.
---
I've been working with Constant Contact for more than 10 years now. All my newsletters and those I manage for clients are done on the Constant Contact platform. Great product, great tech support, nice people and they're adding new features all the time. If you want a high quality, easy-to-use tool for your own e-mail marketing, this is it.
---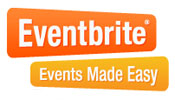 Eventbrite is a powerful tool for managing and promoting your events. It's easy to personalize the registration page to match your brand, the support staff is helpful, and you've got all the bells and whistles you'd expect for setting up events however you'd like.You can use it as a standalone application hosted on the Eventbrite website or embed the registration right inside your site. Eventbrite has saved me hours of development time when creating events for my clients.
---

Zoom is a fabulous application when you need to share computer screens, whether it's yours or someone else's. Clients love the convenience of having me make changes to their computers and show them applications and I love that I don't have to get in a car to do it.
---

Need to store information in a searchable database and be able to retrieve it no matter where you are? Maybe not, but I do! Evernote to the rescue. I use it to store to-do lists, snippets of code for building websites, lists of books I want to read, anything I need to remember and use later. I can access my information it on the web, on my iPhone, iPad or on my hard drive if I'm offline.
---

I used and tested many scheduling software solutions before settling on Acuity. I use custom headers and reminders that look like my RocketGirl self, it's synced to my Google calendar and works seamlessly.  My clients like it too because they can schedule time with me without all the back and forth emails.
---

We've all lived through the webinar nightmare: You show up, ready to participate, and the software doesn't work. You can't log in, your computer crashes, and you think you're going to lose your mind. Until I discovered Ready Talk, I figured this was just the way it had to be. But with ReadyTalk, there's no software download required (it's Flash-based). Participants can chat, "raise their hands," and see anything on your desktop you want them to see. I use it for all client's online events. I highly recommend it.
---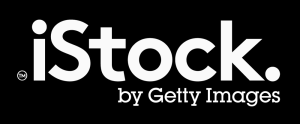 What a great resource!  For a few dollars each, you can buy the rights to download from among hundreds of thousands of photos/illustrations. Great for newsletters, web sites and PowerPoint presentations!
---

If you're in a business where you need to track your time – check out Toggl. I can track billable and non-billable hours, different rates per client or project and keep all the details straight no matter where I am. And the reporting feature is awesome if you're wondering where you're spending your time.
---

Infusionsoft is a powerful tool many of my clients use for automating their email-based marketing. You can tag, select and customize messages based on past reader behavior and purchases (it integrates with a shopping cart), and segment your list to your heart's content. It's also great for delivering automated courses and follow-up messages.
---

Moo is the coolest printer on the planet if you want unforgettable business cards, notecards and printed goodies for your business.  The printing is impeccable, the paper quality amazing.  Every time I hand out a business card I'm met with an "oohhhh… nice card!"
---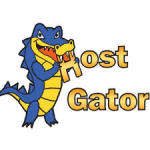 I've been through four or five hosting companies in the last 12 years and HostGator is the best. 24/7 tech support; unlimited disk storage; unlimited domains; and all for less than $10 a month.
---

I recently discovered this website for photos and love it – the pricing model works great especially when your working on a big project need a lot of images at a time.  Check it out!
---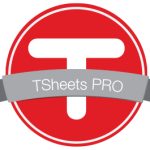 T-sheets is a wonderful application for companies who need to track time for more than one employee. It integrates easily with QuickBooks and has a great mobile app for on the go time trackers.