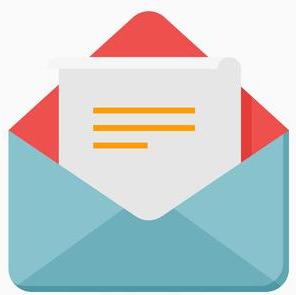 When I became RocketGirl over seven years ago, being able to do the work was easy. Knowing how to get clients was another matter. And when it was suggested that I write a newsletter to help make this happen, I thought: "Now that's going to be hard." 
I'm not in love with writing. I'm really busy. I'm not sure I have anything important to say.
I know, not a great place to start! But, I took a lot of coaching from newsletter guru and friend, Michael Katz, and turned it around.
The first newsletters seemed like they took forever to write and were not great. This was probably because it involved a lot of self-doubt, a heavy dose of procrastination, hours of pacing around my office, and lots of comfort food.
But now that I've invested the time to make newsletter writing a practice, I'm happy to report that what you're reading is issue # 88. I still find it hard to believe.
Here's why my newsletter has become my secret weapon:
1. I can reach a lot of people at once. My newsletter list has grown so that now, with the click of a button, I can be in the inbox of almost two thousand people. My list includes everyone I know: people I went to school with, people I used to work with, people I've met at networking events. I make a point to ask every new person I meet if they'd like to receive it.
2. The writing can be used again and again. Once I send my newsletter, that's only the beginning. I post it on my website, my personal Facebook page, my RocketGirl Facebook page, LinkedIn as an article, and into my Twitter feed to reach even more people.
3. It's a great way to tell people about my work. By using storytelling and examples, my readers have a better understanding of what I do and how we might work together. A newsletter often starts a conversation.
4. My clients are better suited for me. Because my newsletter is an authentic reflection of me and what I do, when readers are ready to work with me they already have a sense of who I am, what my personality is like and how I can help them. They are more comfortable with me from the start. That means we start faster and get more done.
5. I feel smarter. It's very helpful for me to devote a couple of hours a month to writing my newsletter. I think about what I've been working on and it helps me be clearer when I'm telling someone about my business. And, it brings me insights about how to make RocketGirl run more smoothly. None of these things happen when I'm doing the daily work on my clients' businesses.
Here's an important thing to know. Newsletters take work. It's not something I just whip up in an hour and press the send button. That means that if it's not easy for you right away (or ever) it doesn't mean you can't or shouldn't do it.
Here's my process. First, I percolate on the topic. I think about it on the treadmill and in the shower. I might talk to a friend about it. Then I sit down to write. It might take an hour. It might take several. Then I send it to Michael Katz who helps me hone in on the message and clarify what I'm writing about. From there it goes to my editor, Brenda Stewart, to have a once through on the grammar, word usage, and punctuation.
Then it's put into Constant Contact (an e-newsletter service) and tests get sent to make sure nothing was missed. Only then do I get to push send.

And when I do, it's one of the happiest days of the month in my business! I love reading my newsletter. I love when my readers email me and say hello. I love seeing it up on my website. And I really love when someone says I've been reading your newsletter for a year, I'm ready to get started on a project with you.